Why I created this course!
I've been bombarded by emails from folx asking how I am "managing" my classes online, and how I am transferring my management systems to the virtual environment. This caused me pause, because I hadn't really intentionally thought about what moves I was making as a language facilitator in a now "virtual" setting, to create classroom community and culture and set classroom expectations. When I really evaluated all of the steps I was taking, I realized that the strategies are much the same as I use in my in person classroom for management, they're just applied in a different way to account for our new setting. Let me show you how to become more comfortable with your management in the virtual classroom!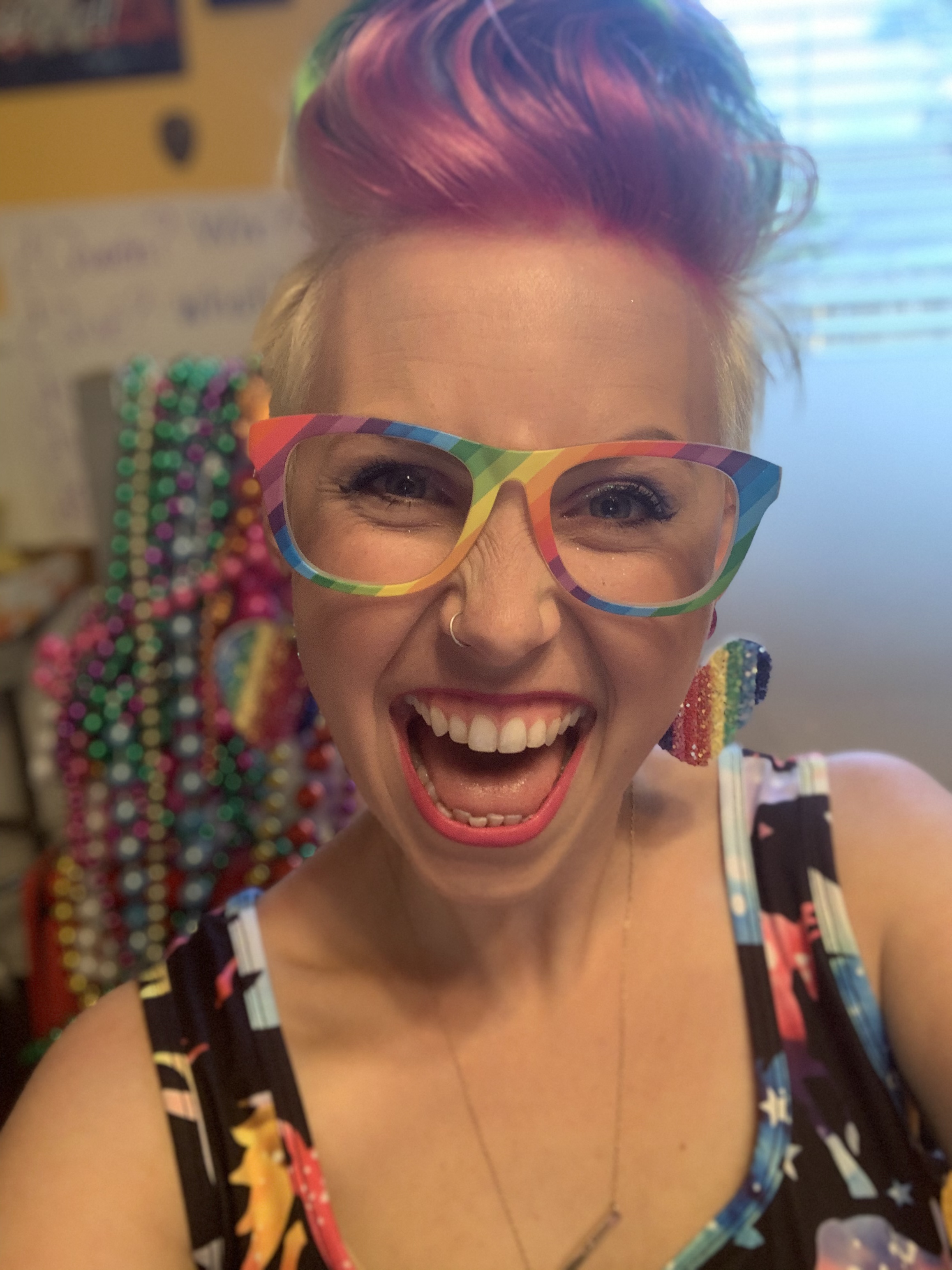 ¡Hola! I'm La Maestra Loca!
I believe the most important piece to the facilitation of language acquisition, is the teacher's ability to manage the classroom. If a teacher is not confident in their ability to work with their students as a team, and build a community where everyone feels safe in their own skin, and safe enough to take risks in the target language, it is all the more challenging to navigate Comprehensible Input strategies for language acquisition. In the virtual classroom, the need for classroom management doesn't go away. It is still needed, we might just need to approach it in a different way. I am passionate about classroom management and helping teachers find their voice and confidence.
Available in days

days after you enroll

WELCOME! Introduction and Thank you!
A little more about La Loca...
Annabelle Williamson was christened "La Maestra Loca" by her students long ago, but what she is really crazy about is building a positive, inclusive, success-oriented language community that promotes equity and anti-racist education. Annabelle's love of students, people, languages, and of life is contagious, while her deep understanding of the nuts and bolts of teaching for communicative competence will leave you eager and inspired to return to your classrooms and start implementing all of her strategies for equitable engagement! She's currently in her 9th year as an educator, teaching Middle School Spanish in New Orleans at Bricolage Academy. Annabelle has her Masters in Education with an emphasis in linguistically and culturally diverse education.